Adult classes
I teach four mixed ability Hatha Yoga classes per week.
Carefully planned lessons create an opportunity to reflect, replenish and renew. Time and space to reflect and notice how you feel. Then to replenish energy through physical exercise and breathing practices. Thus inducing a readiness for relaxation resulting in a sense of renewal within our body and mind.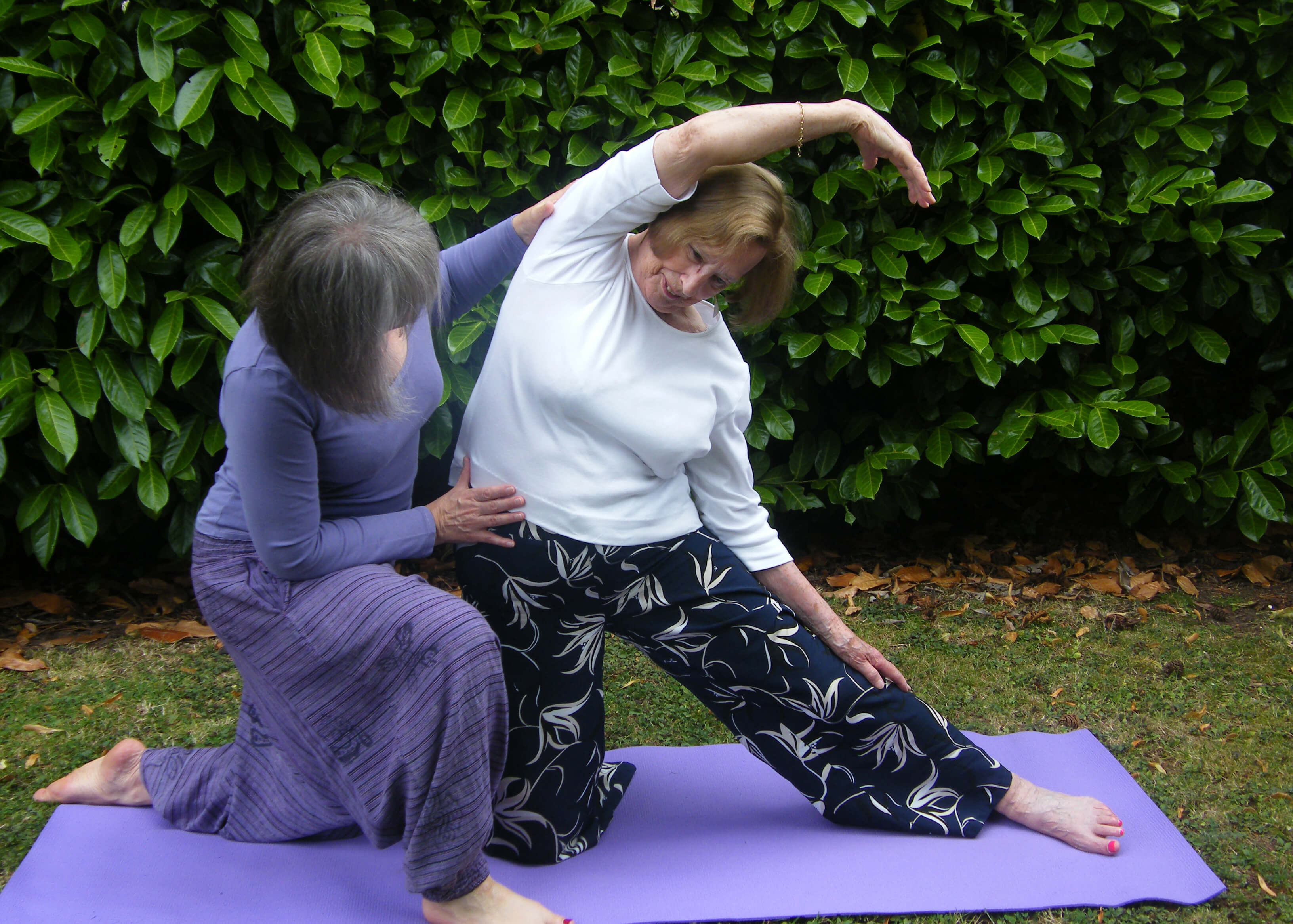 Individual tuition
I offer individual tuition in the comfort of your own home.
If you are interested in starting Yoga but are not sure what to expect an individual lesson can help to allay fear and build confidence prior to joining a group class.
Sometimes other commitments prevent regular class attendance or you may wish to explore a specialist area of study.
Specialist teaching
I teach a weekly class at The Rose Garden in Hereford, ideal for those who prefer gentle yoga.
At Headway Herefordshire, a charity offering rehabilitation to people recovering from brain injury, I teach group yoga therapy sessions comprising gentle mindful movement, breathing, meditation, and relaxation practices.
I offer an extensive programme for primary and secondary school aged pupils tailored to meet the needs of each age group. Yoga greatly aids concentration, teaches coping strategies for exam stress and daily life pressures.  Yoga is a fun alternative to traditional PE activities improving fitness and coordination skills in those less attracted to team sports.
I hold a current Enhanced DBS Certificate (Children & Adults) and Safeguarding Everyone – Protecting Children, Young People and Adults at Risk Certificate (August 2020).
Summer school
During school summer holidays, I teach a reduced time table offering one day and one evening class per week providing continuity for those who which to maintain guided yoga practice.